Automate. Enhance. Convert.
Since 2010, Thuuz' content curation expertise has powered products and services for the top sports content owners and distributors.
Automated Highlights Production

Content Marketing Intelligence

Programming Guide Enhancements

The world's first customizable highlights platform for sports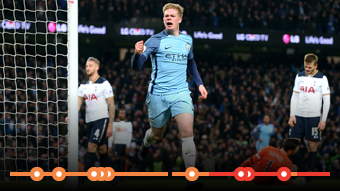 Manchester City Fan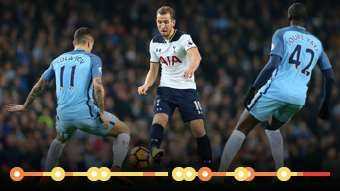 Neutral Highlights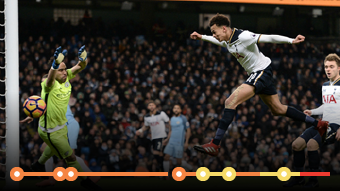 Tottenham Fan

With Thuuz automated highlight reels, fans can catch up to the live moment in the game, watch post-game highlights, or view and share them anywhere on mobile devices and social networks.
Our customizable highlight reels comprise condensed, relevant action for single games, multiple games, and even fantasy teams – on demand. MVPDs and sports broadcasters benefit from our real-time, automated video production while saving money, time, and countless hours of labor. Without the Thuuz data platform, highlight reels are one-size-fits-all. The highlight filters we apply to an event are subjective. The result is an automatically created but perfectly tailored reel for each fan profile.
Our reels are composed to fill any length specification: short-form, long-form, and everything in between. From bite-sized clips posted on social networks and viewed on mobile devices, to condensed games that trim any dead time, we curate the most thrilling clips of the game for any type of fan. And we do it faster and cheaper than anyone can do it manually.

Catch-Up to Live:
Imagine fans never having to wonder what they missed.
A fan can tune into a game at any point, and watch just the best moments to catch up to the current action in the game. By applying our Fan Focus to any Catch-Up to Live reel, we empower each fan to see a custom version of the best action they've missed.